Don't search these 10 things on Google to stay safe
Majority of internet users have the habit of opening on a Google Search window to get any information that they want. From basic food recipes to online banking and money transfer or even buying medicines, everything is just a Google search away. Having said that it is important to understand that Google doesn't create this content. It is simply an online platform where you find websites that offer you the information that you need. So, everything that you see or learn by searching on Google doesn't necessarily has to be correct and accurate. Here are the 10 most common things you should avoid searching on Google.
1. Avoid searching for your bank's online banking websites on Google
It is highly advisable not to do a Google search to find your bank's online banking website unless you know the exact official URL. Always, enter the official URL of your bank's online banking portal to access site to stay safe. This is because chances of phishing increasing drastically in which you might enter your bank's login ID and password on a website that may just look like the bank's official website and could be a phishing site instead.
2. Never search for customer care numbers of companies on Google
Fraudsters post fake business listings and customer care numbers on websites to make gullible people believe that these are original customer care numbers to scam them. Customer care number search is one of the most common scams on Google.
3. Never search apps and software on Google to download them
For mobile apps, always search for apps on official app stores like Google Play for Android and App Store for iPhones. Searching apps on Google might lead to fake app installations with malware content.
4. Never search for medicines or medical symptoms on Google
It is highly advisable not to skip the doctor and rely on Google search information to know about a disease while you are sick. Also, it is dangerous to buy medicines based on the information you find on Google.
5. Always avoid searching for serious advice and guide on personal finances and stock market
Like health, personal finance is unique for each. There can never be one investment plan that will make everyone rich. So, avoid taking advice from Google search results while investing.
6. Government websites are easy scam targets, avoid searching for them on Google
Like banking websites, government websites like municipality tax, hospitals, etc are prime targets of scammers. As it is difficult to identify which website is original always opt to directly visit any particular government website instead of searching for it on Google.
7. Never search for social media websites on Google to login
It is always advisable to access social media accounts by directly typing the URL in the address box of your browser instead searching for the login page on Google as this might lead to phishing.
8. Avoid searching for e-commerce websites or offers on Google
Fake web pages of so-called offers on e-commerce websites have flooded Google search. This is another classic scam in which people are lured with attract deals to click on malicious websites to steal their online banking login details.
9. Never search for free antivirus apps or software on Google
Avoid searching for Antivirus apps or software on Google as there are scores of fake products out there and it becomes difficult to identify the original ones.
10. Avoid searching for Coupon codes on Google to get discounts
If you get a Coupon code for discount on shopping then it's fine else don't go out hunting for it on Google as you might land on fake websites which might sell fake coupons to you at a cheap price and then steal your banking details.
Source: https://urlzs.com/mRCs7
Consumers International - Our strategic development plan
Consumers International has revised its strategy. We have developed this to ensure we remain relevant, impactful and can keep up with the pace of change in a digital, interconnected and fast-moving world.
The main elements are:
We have revised our strategy to ensure we are offering as much value as possible for our members.
Many aspects will be familiar to you: connecting with other members, our project work on consumer protection and our representing and influencing at a global level.
In addition to this, we will work with a broader network of stakeholders to tackle key consumer challenges and opportunities on digital issues. The resulting insights, solutions and actions will benefit our entire membership, and the consumers they support.
We will hold member webinars to give you a chance to hear more about the strategy and to ask questions. We will follow up with dates shortly.
Further deatils visit goo.gl/b3h7MR
Disturbing security flaws in smartwatches for children
The Norwegian Consumer Council (NCC) has uncovered significant security flaws, unreliable safety features and a lack of consumer protection in smartwatches for children. This comes as Consumers International releases a report looking at connected devices and the consumer protection implications.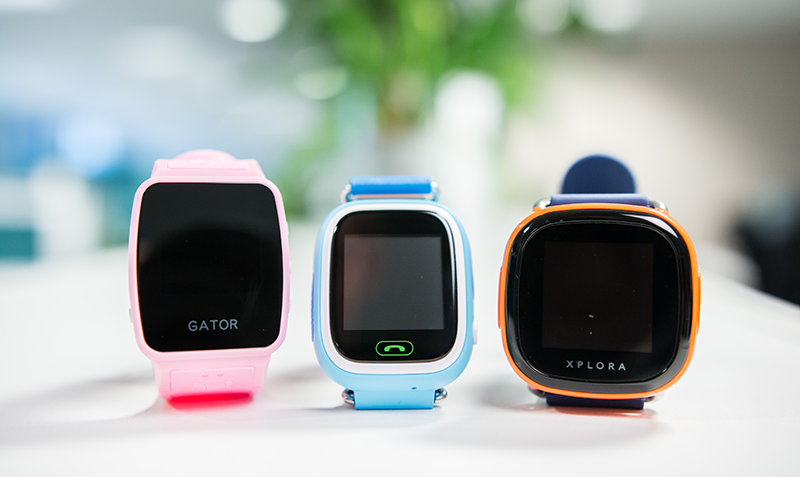 Together with security firm Mnemonic, the NCC tested several smartwatches sold in countries across the world under different brand names. The smartwatches are wearable mobile phones that allow parents to use an app on their smartphones to keep in touch with and track the location of their children.
It found numerous failings:
Serious security flaws: In a few simple steps, a stranger can take control of the watch and track and communicate with the child. They will be able to track the child as it moves or make it look like the child is somewhere it is not. The data is transmitted and stored without encryption.
False sense of security: The SOS functions in the Viksfjord and Gator watches are particularly poor. The alerts that are transmitted when the child leaves a permitted area are also unreliable.
Illegal and non-existent terms and conditions: Some of the apps associated with the watches lack terms and conditions. It's also not possible to delete your data or user account. These are clear breaches of both the Norwegian Marketing Control Act and the Personal Data Act.
"It's very serious when products that claim to make children safer instead put them at risk because of poor security and features that do not work properly" says Finn Myrstad, Director of Digital Policy at the Norwegian Consumer Council.
"Importers and retailers must know what they stock and sell. These watches have no place on a shop's shelf, let alone on a child's wrist."
Testing our trust: 2017 review of Consumers and the Internet of Things
This is not the first time the issue of a lack of security, safety and consumer protection in connected devises has been raised. Consumers International has released an update and companion piece to its 2016 review of the Internet of Things and the challenges for consumer protection.
Our new report, 'Testing our trust: consumers and the Internet of Things' looks at whether trends in connected devices have unfolded as predicted in 2016, whether consumers are experiencing both positive opportunities and detriments from the Internet of Things, and how policy makers, industry and advocates are responding to some of the challenges.
It shows that some of the risks Consumers International identified in 2016, such as bricking devices, excessive data collection and insecure devices are continuing and many companies' performance on issues such as transparency remains poor.
Source: goo.gl/A3XXdT
Effective consumer broadband labels the need of the hour
Medianama, August 10, 2017
Pradeep S. Mehta and T. V. Ramachandran
The year 2016 saw India dethroning USA to become the second largest user of smartphones in the world which gave a big boost to mobile broadband. With increasing competition and upgradation to 4G, prices for mobile broadband services have crashed to an all-time low. With nearly half a billion telecom subscribers consuming over 1.00 gigabyte per month now, this is nothing short of an amazing achievement.
However, on the flip side, when Digital India is the mantra, the pride in this is tarnished by the poor Quality of Service (QoS) and Quality of Experience (QoE), badly affecting both consumers and the economy. Service providers have to gear up to deal with this in a transparent manner.
To read more, please visit:
https://goo.gl/4CQ1oP
Why high profile data breaches are not the only concern for consumers in the digital economy
Organisations in countries all over the world were affected by a major cyberattack last Friday (12 May 2017) and over the weekend when the Wannacry virus struck. Amanda Long, Director General, Consumers International, talks about what the virus means for consumer organisations.
This was different from the high profile security breaches that we are familiar with, like Ashley Madison or Yahoo. In these cases, people's personal data was targeted in the attack, which can result in serious consequences: credit card fraud, identify theft as well as distress at private information being made public.
The Wannacry attack was different because it didn't directly target consumers' personal data, instead it was able to shut down critical parts of companies or organisations' IT systems and only open them up again once a ransom was paid.
Yet the consequences could be just as serious. According to the BBC, an estimated 47 NHS trusts in England reported problems at hospitals and 13 NHS organisations in Scotland were affected as operations were cancelled, ambulances were diverted from A&E departments and people had problems obtaining medicine prescriptions.
Thankfully this time, the immediate consumer impacts in other countries appear less severe: train ticketing unavailable in parts of Germany or public services in some parts of China. However, our member in Oman reported areas of the internet were shut down as a precautionary measure.
It's a stark reminder of the range of security-related risks that citizens and consumers face in an increasingly connected digital world. Although we may not always be aware of it, digital systems under pin the financial, health, transport and communications systems that millions of consumers rely on.
And while nation states have long been building defence against such attacks on their national infrastructure, the Wannacry case shows how easily this could happen to any commercial service like payments services, ecommerce, or transport. Even those who are not connected to the internet can be affected when ATMs or transport is not available.
The connected nature of the online world brings multiple benefits. But the same interconnections create a major challenge for anyone trying to keep people, countries and assets secure in the digital world.
Preventing similar disruption requires everyone to play their part, consumers to practice good digital security, companies to keep products updated and secure, and organisations to treat cybersecurity as a strategic/board level priority.
And as consumer organisations we have a role in understanding where new threats could come from and what impact they might have - and not only respond to harms after they happen. This requires an understanding of how the digital ecosystem works, and the way threats to consumer welfare change and evolve.
Data breaches have got a lot of attention and a lot of consumer facing policy is in place.
Source: goo.gl/WMSWDH
Consumer win on Dual MRP of water
NCDRC issues order to stop dual pricing of mineral water. This means if we see water selling at higher than base mrp anywhere, the mfg and retailer can be booked. Everyone should report and consumer dept action to stop this menace.
The National Consumer Disputes Redressal Commission, New Delhi, in Revision Petition of 2015 examined the matter of dual pricing in the light of Consumer Protection Act, 1986, and held vide its order dated February 1, 2016 that "there cannot be two MRPs, except in accordance with the law". NCDRC also directed Director, Legal Metrology, Government of India to take necessary action. The said order was circulated to all the state governments for follow up action under the Legal Metrology Act and Rules, for contravention of legal provisions for Consumer Protection.
The Enforcement of Weights and Measures Laws is done by the State Government and as such, they are expected to take appropriate action, in the matter.
WCRD Briefing: Security
What is the problem?
Over half a billion digital personal records were lost or
stolen in 2015, leaving 429 million identities exposed
– and that's just the ones we know about, as many
breaches go unreported.
The opportunities for data breaches are growing due to
the increased number of people online, the way different
services connect together, and because there is a much
wider range of products that can collect people's data and
connect to the internet.
Personal records include information about consumers
like bank account details, email addresses, online
accounts, identity details or medical information. When
this information is lost or stolen, the effects can be
serious:
• Credit card fraud resulting in financial loss
• Ransomware that locks people out of their
computers, blocking access to tax returns, banking
records, and other valuable documents
• Identity theft resulting in financial loss and
reputational damage
• Suspension of accounts while the situation is put right
• Inconvenience of trying to put things right
• Distress at private information being made public
Security fears impact consumers around the globe.
A major survey of more than 24,000 consumers in
24 countries, found that 22% had made fewer online
purchases and 24% had made fewer financial transactions
as a result of concerns about information about them
being out there online.
Better data security will build trust. In another recent
global survey, 32% of people thought strong cyber
security systems were the most effective way for
organisations to build consumer trust. Fifty-eight per cent
of those surveyed would like to see cybercrime dealt with
by the government.
While some sectors, such as finance, have tightened up
security, many are not implementing basic measures, and
there is often low awareness among consumers about
how to secure a device or keep information safe. When
breaches do happen, consumers are often left with little
or no information about what to do or how things will
be put right. Often it is left to consumers to prove that
they have been affected, and to seek redress, instead of
companies putting things right.
Source or more details visit Consumers Inetrnational